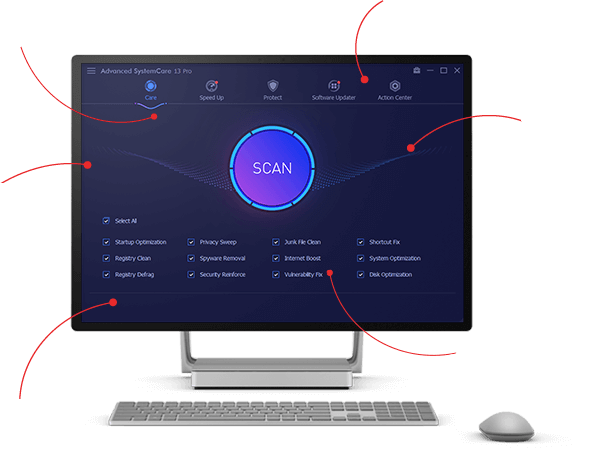 200%*

Reduce system stutter/lag and speed up PC up to 200% faster.
300%*

Accelerate download, surfing, gaming, YouTube viewing
up to 300% faster.
Deeper

Fix registry issues to reduce Windows
crashes & error messages.
Auto

Auto stop unused processes to release
RAM and improve PC performance.
Privacy Security

Keep your sensitive data like contact, e-mail data,
Dropbox, OneDrive etc. away from any secret access.
Safer Browsing

Auto clear browsing data and disguise
digital fingerprint to stop malicious tracking.
Learn more about PRO edition >